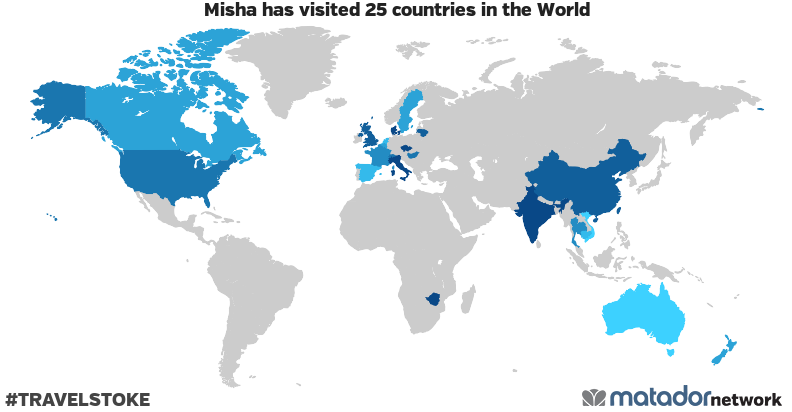 Misha has been to: Australia, Belgium, Cambodia, Canada, People's Republic of China, Czech Republic, Denmark, France, Grenada, Hong Kong, Hungary, India, Italy, Lithuania, Netherlands, New Zealand, Saint Vincent and the Grenadines, Spain, Sweden, Switzerland, Thailand, United Kingdom, United States, Vietnam, Zimbabwe.
Get your own travel map from Matador Network.
This great interactive map from the Matador Network is a great way to visualise what countries in the world I have visited.