Post-Punk Artists Old Aunties
Once in a while, you're in a club waiting to see a band play when you're blown away by the support act. Then you hear the band you came to see originally and it feels like a letdown. This is how I was introduced to Lao Ayi (老阿姨), or Old Aunties to use their English name.
A three-piece all-girl post-punk band is something of a rarity in music, let alone in China, but Old Aunties are becoming a mainstay of the thriving live Indie music scene here in Shanghai. In fact, their star is beginning to go global, fresh from a tour of Brazil, where they became the first all-female Shanghai band to ever play in the South American country.
Featuring members of other Shanghai rock footnotes Pairs and Banana Monkey, Old Aunties prove that age and upbringing are not barriers to being punk. Fame, riches, and rock 'n' roll immortality are surely on the cards for these ladies.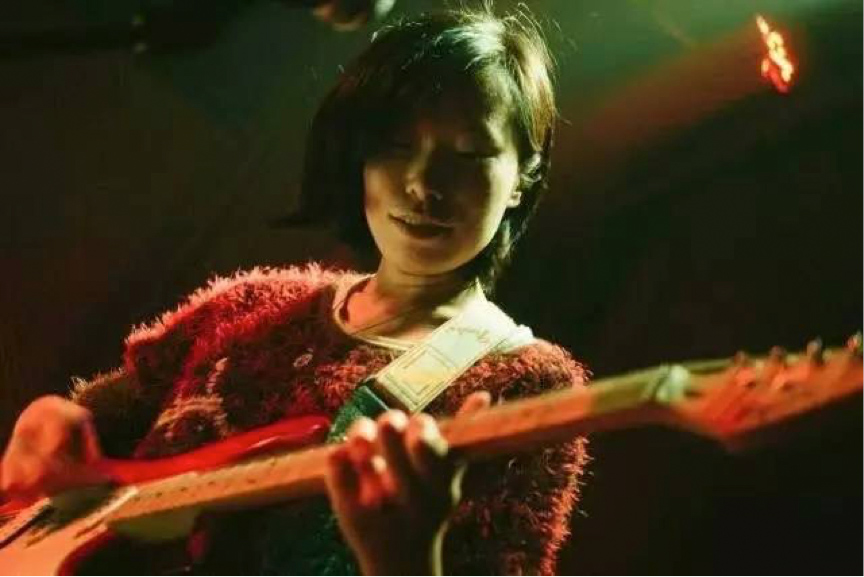 Mixing post-punk, noise, industrial and shoegaze, their heavy bass riffs from singer Awu hold the band together, while the guitar is all punk thrash power chords. But the real core emanates from Axiang on drums. Her 160cm height and small frame belie the punk sound she gets out of her drum kit, the drum solos she sometimes plays are often the highlight of the show. Awu's piercing melancholic vocals are reminiscent of German electro samples, her high pitched screeching a perfect compliment to the driving guitar and powerful, metronomic drums.
The girls are also involved in Shanghai's emerging arts scene. Drummer Axiang recently had a solo show at underground art den Basement 6, while lead singer and bassist Awu helps organize alternative art nights for the art group Artless Studio.
Ayi means one's mother's sister in Chinese, i.e. your aunt, but it's also used as a form of address for a woman from your parents' generation. Old Aunties bust all these stereotypes. They are without a doubt a world apart from their parent's generation, and feel very much part of the direction Shanghai is heading in; loud, chaotic, brash, generational, but fun and free-spirited.